Therapy for Entrepreneurs & Business Owners
I didn't set out with the intent to provide therapy for entrepreneurs, it's something that just evolved over time as clients and former clients have referred their friends and colleagues to my practice.
It's been a good fit for me, I enjoy working with fast thinking clients who can approach problems from a variety of angles. If you are an entrepreneur or business owner who is considering counseling, I'd love to talk about how I can help.
Why Entrepreneurs Need Counseling
Starting, running and growing your own business can be full of rewards and full of stress associated with the risks involved. The pace can be relentless and isolating. A recent Gallup-Healthways survey found that entrepreneurs report being worried and/or stressed at significantly higher rates than other types of workers.
Folks are just starting to pay attention to mental health issues among entrepreneurs and start-ups. In a prepublication manuscript from 2015, Dr. Michael Freeman points to research that suggests that 49% of surveyed entrepreneurs reported symptoms of one or more mental health conditions.
Organizations like the Carson J. Spencer foundation are beginning to address suicidality among entrepreneurs following many suicides by high profile start-up CEO's and entrepreneurs including Reddit founding partner Aaron Schwartz, Cambrian Genomics CEO Austen Heinz and Appton CEO Faigy Mayer.
Wearing multiple hats professionally can be stressful; facing an uncertain future dependent on factors outside of your control can lead to feelings of helplessness; projecting optimism to employees, investors and family even when things are not going so well creates dissonance. There are so many reasons why being an entrepreneur is mentally and emotionally tough. There is pressure on leaders to be strong and show no weakness and at the same time there is rarely a moment when you feel like you are where you should be. Not only is your creation under scrutiny, so are you.
How Entrepreneurs Can Help Themselves
Connect.
Symptoms of depression and anxiety worsen when we feel alone. Although it may seem counterintuitive or even taboo to acknowledge fears and weaknesses, chances are you aren't fooling anyone anyway. Cultivating relationships in which you can be genuine and authentic will help you feel grounded and supported.
Exercise.
Sitting is hard on the body and mind. Moderate exercise can increase creativity, improve mood and decrease stress. If it doesn't come naturally to you, sign up for a class or work with a trainer. The external structure, financial investment and accountability will help with consistency. Taking time for yourself can also help you avoid entrepreneurial burnout.
Sleep.
Ask yourself how long would you sleep if you didn't have to work. Then aim for that amount. There is a ton we don't know about sleep, but we do know that no one functions well on too little.
Explore.
Remember all those interests and hobbies you used to do? Pick one or two of them back up. You need to exercise your brain and body in different ways to stay healthy. If you sit at a computer, all day consider taking a cooking class. Stay curious and bring new things into your life.
Counseling.
Find someone to work with before things get bad. Physical symptoms of anxiety are one of the most common reasons why entrepreneurs call me. Typically, they have experienced symptoms consistent with a heart attack; gone to the emergency room; and after hours of tests been diagnosed with a panic attack and referred to counseling. It doesn't have to get to that point.
How Counseling For Entrepreneurs Can Help
Counseling and therapy for entrepreneurs can provide a place to discuss fears, stressors and uncertainties without repercussion. I'm not an investor, partner, employee or lover and chances are I've heard a version of whatever you have to say.
Your therapist is not another "yes man." Sure I'll validate your feelings and all that empathic stuff but if you need to be pushed or challenged on something I'll do that too. When you're in it it's hard to see out of it. Counseling can help broaden your perspective and understand your role in whatever is going on.
Being a successful entrepreneur is all about navigating ambiguity. The path forward is often not clear and the ability to pivot through trial and error is important, albeit nerve wracking. Counseling for entrepreneurs can help integrate lessons learned from failures and strengthen skills related to maintaining flexibility and open mindedness.
I've known a lot of entrepreneurs who were conflict avoidant. Unfortunately, conflict is unavoidable unless you are working in a complete vacuum. Counseling can help improve the skills needed to work through conflict in a variety of contexts.
Creators are not necessarily good growers or managers. Your counselor can help you develop insight into areas that need improvement and strategies for navigating the life cycle of your business. If you're in it long enough, at some point you will be the thing holding your business back. Therapy can help you learn when to get out of the way to keep things on track.
Counseling can be an hour out of the week that is all about you. Selfishness gets a bad rap, sometimes you just need to do something just for you to help avoid burnout. The irony is that everyone else benefits when you take care of yourself.
To learn more about why I believe each entrepreneur should have a therapist, check out this article: 12 Reasons Why Entrepreneurs Should Have a Therapist.
Therapy for Entrepreneurs with Michael
I've provided therapy for entrepreneurs in the beginning start up stage up to established multi million dollar companies. Being an entrepreneur is unique in how relationships and other areas of your life are impacted. It's not always about work-life balance and sometimes that's not even possible if you want to succeed. I get that it is hard to see yourself out of something that you're in the middle of. Part of my job is to help with perspective so you can more clearly see where you're at and where you need to be.
If scheduling is a pain because of travel or chaos, we can figure it out. I work 100% remotely with clients via voice or video. The most important thing is to know that you don't have to navigate all the challenges by yourself.
Want to be at your best? Therapy for entrepreneurs can help. Let's talk!
What is Therapy for Entrepreneurs?
Therapy for entrepreneurs is traditional therapy combined with a deep understanding and respect for the culture, unique challenges and even language that surrounds entrepreneurship. 
When is Counseling for Entrepreneurs needed?
My biased belief is that all entrepreneurs can benefit from counseling. Entrepreneurship tends to be isolating and the culture promotes putting both physical and mental health last which can lead to burn out. If you want to optimize your potential for success, taking care of yourself is key. Working with a counselor can help with that.
How much does Therapy for Entrepreneurs cost?
Therapy is typically billed at a set rate for each appointment. My current 2022 rate per appointment is $150.
How long does the counseling process take?
How long counseling lasts largely depends on time, money and need. Some folks have very clear goals that can be met over the course of half a dozen appointments while others find value in the process and may continue with counseling for years. I don't operate from a one-size-fits-all approach but do check-in regularly to ensure that clients are getting what they want out of the process.
Articles Related to Therapy For Entrepreneurs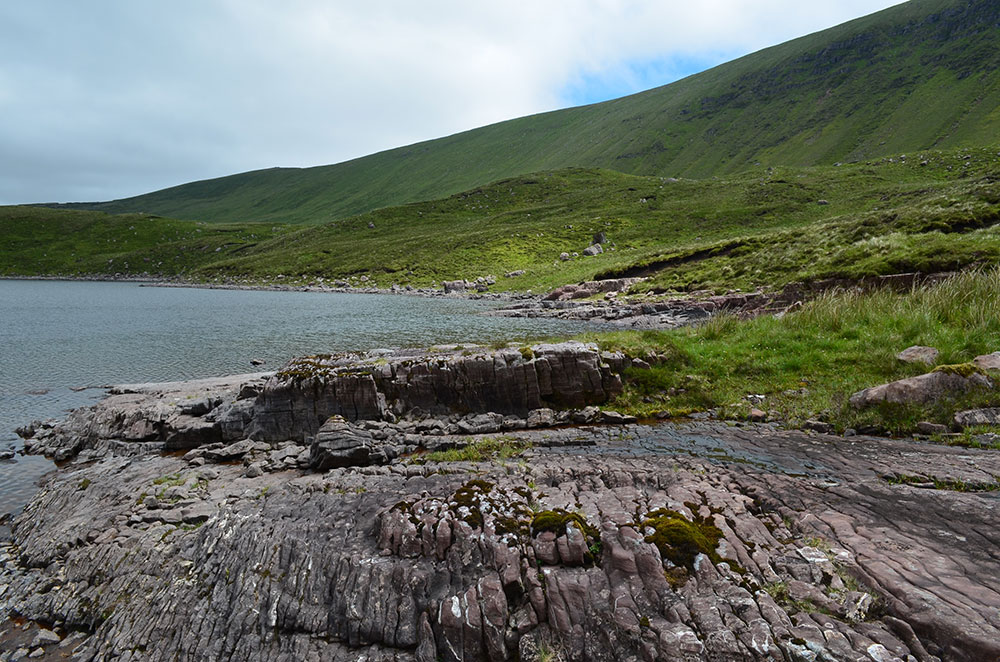 Entrepreneurs are often portrayed as risk-takers, innovators, and trend-setters, embodying a resilient and unstoppable spirit. While this may be true, the...
read more